Virginia Runko, PhD, CBSM, DBSM
(she/her)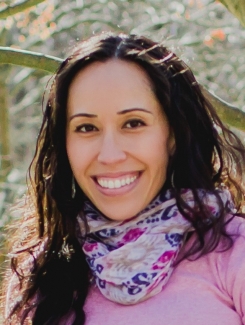 email: vrunko@dcpsychandsleep.com
phone: (202) 455-5387 x 1

I'm a clinical psychologist board-certified in behavioral sleep medicine.  I'm also a wife and a mother of 2 young children doing my best - like everyone else out there! - to live a life that is balanced and meaningful.
Education/Formal Training
BS Psychology, Indiana University, 2004
MS Clinical Psychology, University of Miami, 2008
PhD Clinical Psychology, University of Miami, 2011
Postdoctoral Fellowship in Behavioral Sleep Medicine, Johns Hopkins School of Medicine, 2013
Experience
I've been conducting psychotherapy since 2006 and Cognitive Behavioral Therapy for Insomnia (CBT-I) since 2008.  I earned my BS in Psychology from Indiana University in 2004 and my PhD in Clinical Psychology with a specialization in Health Psychology from the University of Miami in 2011.  My interest for sleep quickly developed during my first time working in this field which was during my PhD training at the Miami Veterans Affairs sleep clinic.  Thereafter, I aggressively sought further sleep training and completed an accredited postdoctoral behavioral sleep medicine (BSM) program at the Johns Hopkins School of Medicine, and I became board-certified in BSM in 2012.  I practiced BSM as the only psychologist at the Johns Hopkins Center for Sleep at Howard County General Hospital and Sleep Medicine Associates of Maryland/Pulmonary and Critical Care Associates of Baltimore.  I then worked at The Ross Center for 5 years where I was fortunate enough to not only continue my work in sleep but where I could also fulfill my passion for helping those struggling with other issues, including anxiety and depression.  Indeed, the foundation for all my professional work – sleep or otherwise – is built from working with patients presenting with varying conditions and life circumstances.  I value and embrace the uniqueness of each person's situation and working together to find ways to help.
Licenses & Board Certifications
I decided to open up DC Psychology and Sleep Services in 2019 where I practice behavioral sleep medicine (BSM) and conduct general psychotherapy for a variety of issues.  Besides my clinical practice, I also contribute to the field of BSM by serving as a Director at Large on the Board of Behavioral Sleep Medicine (BBSM).  The BBSM oversees administering and granting the BSM board certification credentials.
Next Step
Contact us to make your first appointment or to discuss any questions.