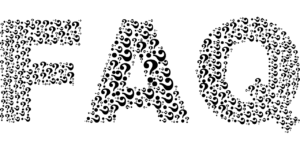 ---
How long is treatment?
Length of therapy varies.  I don't require a minimum or maximum number of sessions but I will inform you of my clinical impressions regarding stopping or resuming therapy sessions.  This will be a discussion between us, not a requirement placed on you.
That said, Cognitive Behavioral Therapy for Insomnia (CBT-I) is a fairly structured treatment that typically takes 6-8 sessions.
---
How often do we meet?
I don't insist we meet with any particular frequency, such as once a week (however, most patients come once a week).  After our first appointment, we will decide together how often we will meet.  As we continue to work together, we might discuss increasing or decreasing the frequency of our sessions.
For Cognitive Behavioral Therapy for Insomnia (CBT-I), I usually suggest meeting once a week for at least the first 3-4 sessions.  If you're unable to commit to that, let me know early on because we might be able to work around it without compromising your treatment.
---
Does Cognitive Behavioral Therapy for Insomnia (CBT-I) work?
I've helped many people overcome their insomnia, regain their confidence in sleep, and get off sleeping pills.  CBT-I is the first-line recommended treatment for insomnia because the research is overwhelmingly in its favor.  I can't make any promises and I've unfortunately seen people continue to have insomnia despite trying CBT-I, but what I can say is that if you haven't tried CBT-I, you probably should.  View my CBT-I brochure for more details.
---
Do you treat other sleep disorders besides insomnia?
Yes.  I practice behavioral sleep medicine which is more than just treating insomnia.  However, behavioral sleep medicine isn't helpful for every sleep disorder.  It's best to call me and give me some background about what you're seeking help for so I can decide whether scheduling an initial appointment is worthwhile.
---
Will you collaborate with my other therapist, psychiatrist, sleep physician, etc.?
If you want me to, I will absolutely collaborate with your other providers to coordinate care.
---
Do you see children or adolescents?
I only see those 18 years and older.  If you're looking for help with sleep in a child or adolescent, I recommend Julia Aziz, MD or Miriam Weiss, CPNP-PC at Children's National in DC, Linda Berg-Cross, PhD, CBSM in Potomac, Neal Morris, EdD, CBSM in Bethesda, or Mandi Mader, LCSW-C in Bethesda and Silver Spring.  Children's National and Dr. Berg-Cross see all ages, including infants.
If you're up north, I recommend Timothy Billings, PhD (443-461-5270) who sees all ages as well, including infants, in both Baltimore and Lutherville.
By the way, even though I don't treat those under 18 at DC Psych and Sleep, I support efforts to start middle and high school classes at 8:30am or later.  Learn more at Start School Later.
---
What are your fees?
The fee for the first appointment (90 minutes) is $450.  The fee for subsequent appointments (45 minutes) is $275.
I am a volunteer clinician for Pro Bono Counseling and thus offer free, short-term CBT-I services to those with limited financial resources located in Maryland.  If you think you qualify and want to explore that option, contact us by email or phone.  Please be aware that there will likely be a substantial wait, likely several months, until I am able to see you.  Also note that in order to maximize the number of patients treated for free, I only offer pro bono services for short-term CBT-I, not for other psychotherapy or sleep services requiring longer term treatment.
---
Do you offer in-person sessions?
No.  Since the start of the COVID pandemic in 2020, I no longer offer in-person sessions and instead only offer telehealth (i.e., phone or video sessions).  I will continue to only offer telehealth for the foreseeable future.  You can read about my practice of telehealth here.
---
Do you take insurance?
I'm not in-network with any insurance companies.  You're responsible for paying your full session fee at the time of service.  If you decide to submit claims to your insurance company for reimbursement for any out-of-network benefits you might have, you may do so and I'll provide you with a superbill after each session for this purpose.
---
What about Medicare?
If you're a Medicare patient planning to see me, you must sign a Medicare Private Contract before starting treatment indicating that you agree to pay my full fee and that you understand you will NOT get reimbursed at all - even partially - by Medicare if you submit claims from our sessions.  There is usually no benefit to submitting your claims for our sessions to Medicare unless you have a secondary insurer who needs to see the claim rejected by Medicare before reimbursing you.
---
If I check with my insurance company to see if they'll reimburse for sessions, what do I need to know?
You'll need to know the specific procedure code I would use for the particular session.
Video Session Procedure Codes

90834 (95) for a 45-minute video session
90791 (95) for the initial 90-minute psychiatric diagnostic evaluation which only applies to the first video session with new patients

Phone Session Procedure Code

90899 regardless of session length, so this same code applies for 45 minutes for return patients or 90 minutes for new patients
It's a good idea to also ask about your deductible since this might need to be met before you get any reimbursement for session fees.
---
What are your hours?
I see patients Monday through Thursday from 8:30am to 3pm, and on Fridays 8:30am to 12pm.  My assistant and I are often unable to answer the phone but we will call or email back within 1-2 business days.
---
If you have other questions not addressed here, you might find the answers in the Treatment Contract.